Get your Kidcitizen editor
Read through the steps below, then click "Register" to get started.
On the Author registration screen, you'll be prompted to enter your email address. Author will you send a registration email
Open that email, and click on the link to go to the Complete Registration page.
Set up your name and password, click Submit, and you're registered! You'll be taken to the Author main page.
For help getting started, open the Getting Started Guide below!
This Getting Started guide will help you find your way around Author, walk you through starting your first KidCitizen activity, and give a quick overview of the Editor interface.
We'll be adding more guides soon.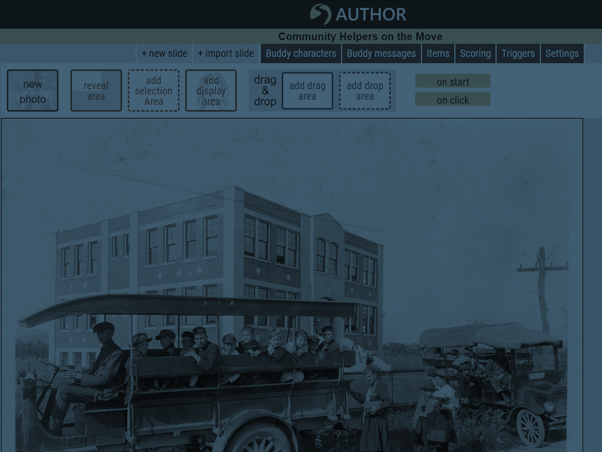 getting started with the kidcitizen Editor
A quick guide to get you up and creating!